For all enquiries or to book a place on a course over the telephone, please contact us.
Email

Telephone

0300 123 1518
Open Mon-Fri 8.30am-3.00pm (excluding public holidays).
Calls are monitored and recorded.
Calls to 03 numbers charged at standard geographic rate and included in any inclusive minutes (from landlines and mobiles).

Address

DriveSafe
PO Box 1155
Manchester
M61 0FF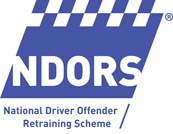 National Road Safety Courses
We provide the following NDORS courses.
Motorway Awareness
National Rider Risk Awareness
National Speed Awareness
Safe and Considerate Driving
Whats Driving Us
If you were referred by the police for one of these courses, please start your booking on the NDORS Offer Portal.